Things to do around the retreat
There are so many things to do around the retreat within close and easy access....its wonderful!
Here are just a few of our favorites.
Close to the retreat (at about 500') we have access to the Missisquoi Nord trail system a short walk (50 minutes from the retreat) can take you to the Coop du Grand-Bois in the village of St-Etienne-de-Bolton where you can enjoy meals and refreshments (wine and beer are available) a charming and quint Bistro with excellent meals prepared by a chef. Past the Bistro you can continue on the trail to the Louise waterfall about an hour trail that loops back to the village Church and a walk in the village will take you back to the Bistro du Grand-Bois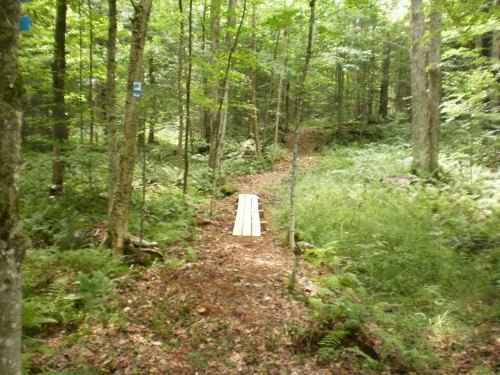 On the other side direction of the trail will take you on an old railway line (ideal for cross-country skiing)

towards the Missisquoi river then the trail heads north to Eastman with nice restaurants and interesting shops ( a three hour walk from the retreat)
You can visit our friend Caroline at the La petite fiole where you will find a amazing variety of some of the best artisan hand made soap and a wide variety of cosmetics find anywhere.

Were are very fortunate to be located near one of North America best crystal mine where you can visit the mine and see for yourself how they extract these perfect quartz crystals by hand. Or go listen to an amazing quartz crystal bowl concert. We are located a mere 20 minutes drive or better yet ride your bike to it.
You can find out more by clicking on: Crystal mine

If you are new to the area the St-Benoit-Du-Lac is a place you must visit. A Franciscan monk monastery on the shore of lake Memphrémagog is a beautiful site to see and explore. Local products are made there by the monks and available at their store. They make the best Gruyere cheese and some fine cider, and in season some of the best chocolate covered blueberries ever made but don't tell anyone.
You can find their website here: St-Benoit Monestary

There are so many different activities to take part of its hard to list them all.
A good place to start looking is the Eastern Townships Tourist Website you will be sure to find some very interesting happening in the area. Check it out you won't be disappointed.

For those who like cycling Quebec has got a very elaborate cycling trail system that is supposed to be one of the best in the world. We are fortunate to be located near the la Montagnarde so if you like cycling you can even come to the retreat on bike. The link provide will get you to the website of Vélo Québec where you can find all the information to plan your trip.
Or you can click on the link Directions to La Montagnarde to find directions to the cycling trail to our retreat.

One activity that is a nice thing to do is Bolton Fall's Spa with its outdoor hot pools and saunas its a great destination for great relaxing experience. Located at the base of Bolton falls is an exhilarating experience to jump from the hot tub or sauna into the gushing falls....or get a massage near the falls. Its a great experience and its open all year round.

We are also located a mere 300 yards(meters)from Les Sentiers de l'Estrie a walking trail that goes across the Eastern Townships for some breath taking scenery and easy hiking trails. This system of trails also links up to the Appalachian trail system.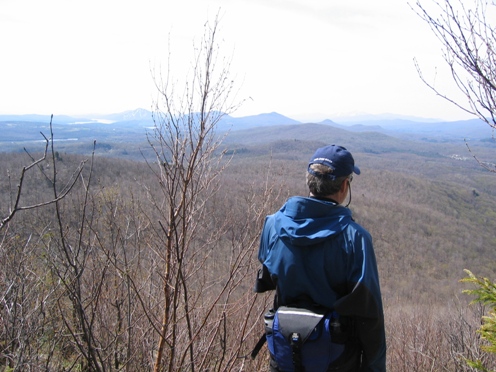 You can make arrangement to stay at our retreat while walking the trail; please reserve in advance. We offer hikers healthy breakfast and trail lunch bags if desired. Call us first to check availability.

Another activity that is increasing in popularity is Kayaking or canoeing the Missisquoi river from Eastman to Bolton Falls and beyond.
This unspoiled river is a small marvel and a best kept secret you can rent a kayak in Eastman and kayak this easy meandering river with twist and turn beautiful cliffs scenery and easy waters.
You can find out more here Okataventures

Winter activities:
If you like skiing and winter sports we are located very close to some great skiing areas.
Our favorite is Ski Bromont which offers day and night skiing and seven sides of the mountain you can ski from. Located 20 minutes drive by highway from the retreat.Its a great destination, we love it.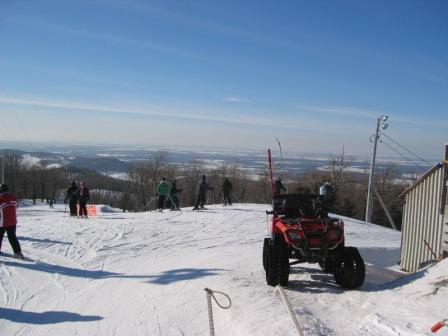 Owl's Head is also a great skiing destination from the retreat and has great skiing condition and a wonderful view of Lake Memphremagog.Its only a short 30 minutes away from the retreat
Check out Owl`s Head Ski destination

Check out Mt-Orford is also a great winter sport area for great downhill skiing and great cross-country skiing trails. Located a short 20 minutes from the retreat.
You can also enjoy our trail system behind the retreat or cross-country ski or snow-shoe on the Missisquoi trail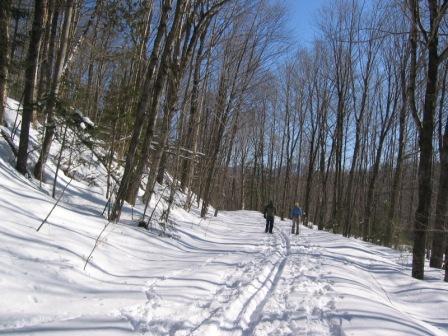 Stay tuned for more as I keep adding some more exiting areas to visit.....See you soon

Click here to return to the home page from this Things to do page