Good Food
At the Hummingbird retreat we try and provide you with the best healthiest food available. Most of our produce are organic and locally produced. Many of our clients have mentioned that we should mention it on our website. So there it is.
All of the food is fresh and freshly prepared to suit your diet, whether your diet is conventional, vegetarian or vegan so the meals are tasty and delicious to help heal and nurture your body as well as your soul.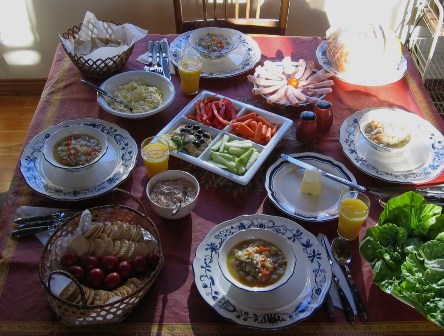 Of course there are some in –house specialty like our home made waffles and fruits and our own produced maple syrup. Ashley's favorite.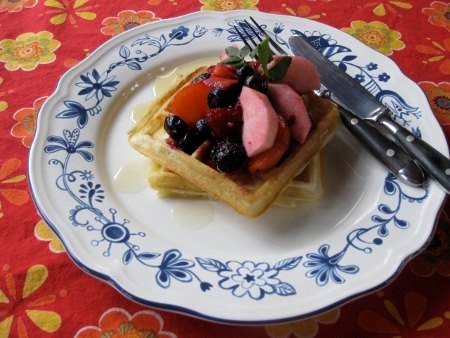 Another house favorite is our oven baked salmon with lemon and topped with mayonnaise with caper seasoned with dill…..very good as many have commented served with basmati rice and a few red peppers and a few steamed peas…..hummm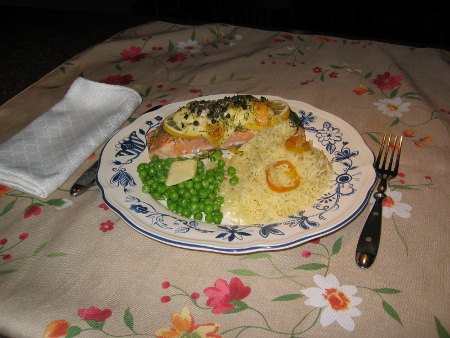 We bake most day superb muffins and a favorite of many or other baked goods like this blueberry bum cake, delicious.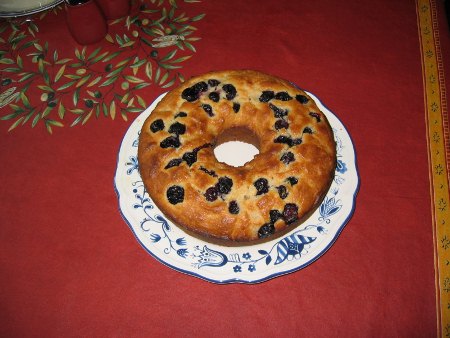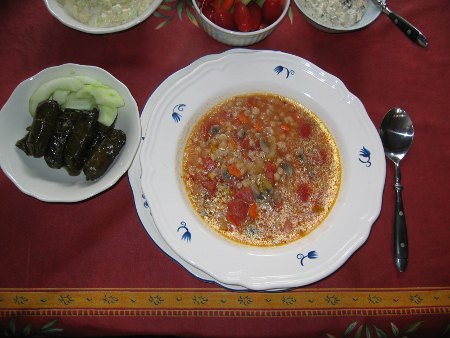 Regardless of your diet we try and providing you a very tasty and healthy and varied table. Bon appetit.