Time for Reflection
Need some time for reflection?
We have the perfect place! We all need to from time to time to stop, to breath and to reflect. To make those important decisions......
We have just the right place for you and your thoughts...
How about a place on the dock watching the sun goes down? Or take a rest on our cozy veranda in front of a wood burning fireplace, an excellent place to make time for yourself.
We have walking trails in our forest that are marked and easy to follow so you can meditate or find some alone time for yourself.
If you need time for reflection, we have just the place!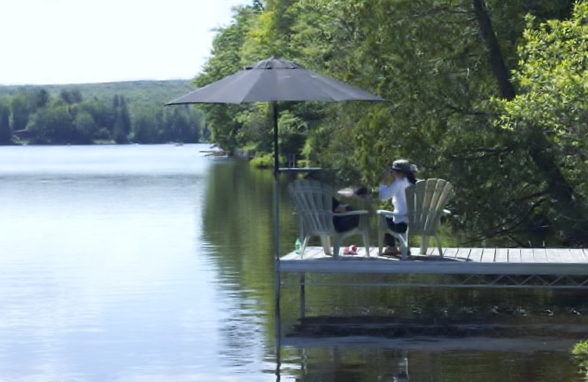 We are happy to help you benefit the most of your time here, so if you are looking for some time away you can call us or leave us a message on our contact page.


Click here to go to our contact us page from this time for reflection page


Click here to go to our Home page from this Time to reflect page