About Sheska
If the secret to feeling alive is to have passion in what you do, my answer would be "I do"!! I am an energy worker and working with Energy fascinates me and I love what I do!
I was born in China in the spring time and my parents brought me to Hong Kong when I was only four months old. I was ten years old, when we moved to Alberta, Canada. I remembered there were several unusual incidents that happened to me in my early childhood; which I believed had set my path and shaped my destiny to who I am today.
Click here to find out about my childhood story I was born with the gift of clairvoyance and clairaudience; the gift of seeing and hearing. When I look into a field; I would see images. These images would translate into a language of color, sounds and feelings to me. In time, I've notice some of these images would look and feel distorted and I was able to move and re align them.
After several years of working and restoring images around the body, I found a way to work with Energy through Massage therapies. I had clients who came to me with unusual physical pain. That's when I could see the distorted images outside their energy field have gone inside the body, forming an energy blockage. In a relax state, the healing touch therapy allows me to see the energy hidden inside the body tissue and muscles; by using breathing and massage techniques I was able to encourage my client to let go of these blockages. To me, helping my client is like finding another piece of a missing puzzle. It gives me a tremendous feeling of reward. Imagine working with something as non-tangible as energy, the learning is endless.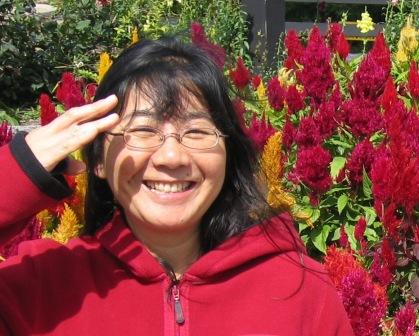 Click here to return to the Home page from this About Sheska page